Close up magic – Warning: may cause thrills
Close up magic brings any occasion to life. The magic of Robert Pound blends classic close up magic with mind-blowing psychological misdirection and sleight of hand to create highly original and memorable routines you won't see elsewhere. My highly entertaining close up magic is an ideal ice-breaker for your wedding or corporate event, or when you simply want an unforgettable occasion guaranteed to wow your friends.
The beauty of close up magic is how it makes people feel part of the action. Close up magicians work equally well whether mingling with your guests or at sit-down events through table magic. This is where you need a magician who's a real entertainer with a likeable and engaging personality who knows how to break the ice and perform entertaining magic up close and personal. Excitement, bemusement, thrills… it's the emotional reaction of my magic that creates a real buzz at any event.
"Robert has the ability to put people at ease and builds rapport quickly"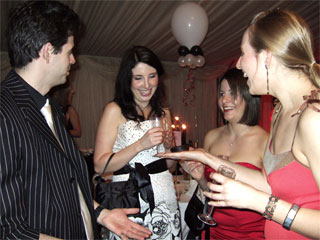 Enchanting family fun days and get-togethers
The close up magic of Robert Pound amazes and delights people of all ages. If you're planning a special get-together for family or friends then I can help ensure it's a memorable and fun day people will be talking about for years.
"That was really amazing, it really was!"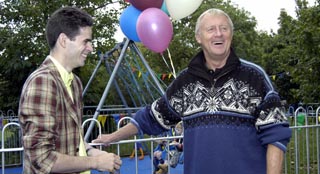 Variety adds spice to any show
As an experienced close up magician, over the years I've worked with some great acts. If you'd like I can help you arrange and book other variety acts – from party magicians to caricaturists, or perhaps something a little more out of the ordinary?